The past year was a whirlwind of innovation, growth and new records and to kick off another year of firsts we thought we would recap some highlights for Picture Mosaics from 2018!
1. Pro X1 Social Printers

2018 marked a new endeavor for our Live Print Mosaic system when we made it possible to lease and purchase the full system along with our signature Pro X1 Social Printers!

2. The Largest Live Print Mosaic Yet!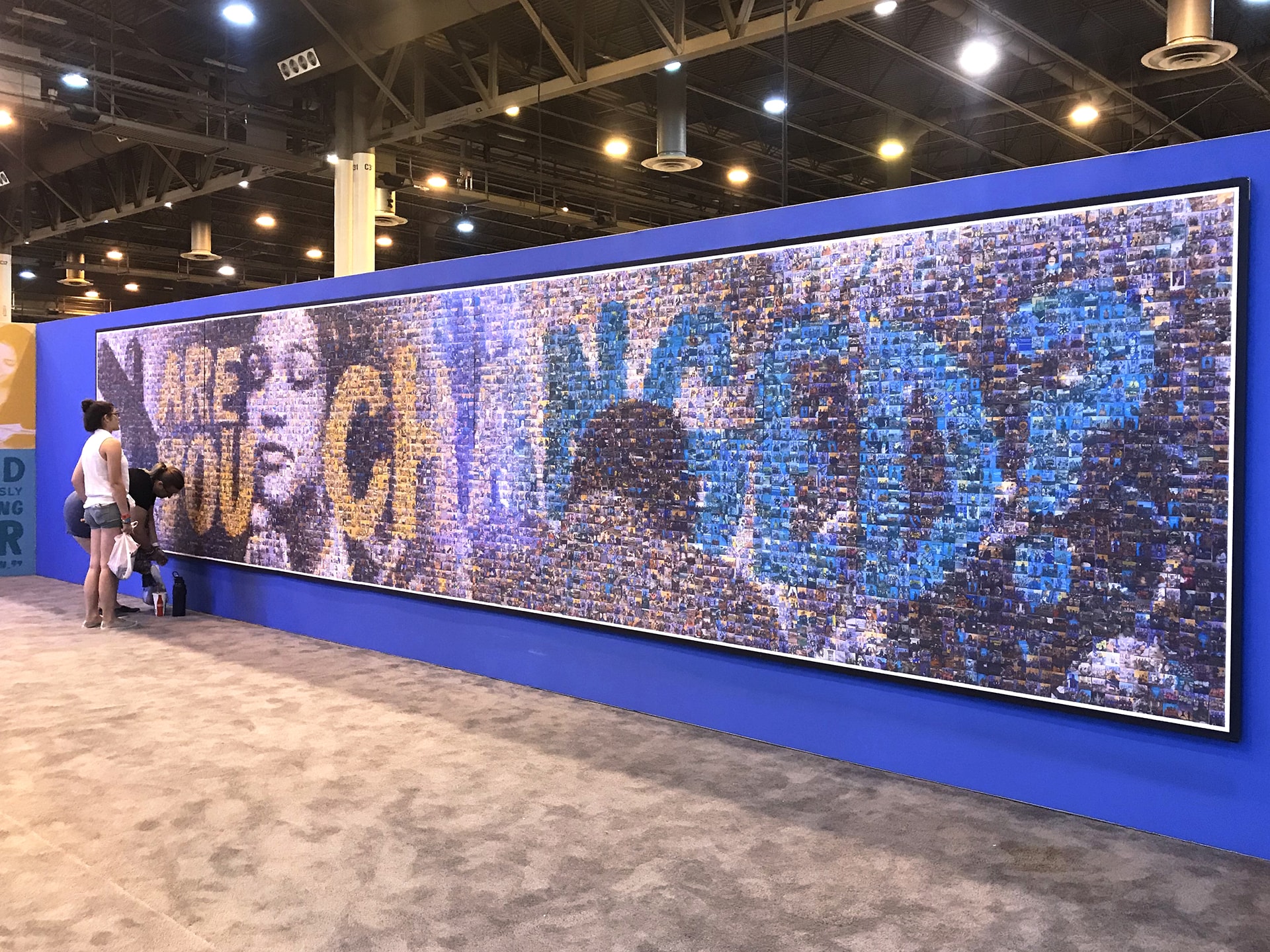 Picture Mosaics recently attended the Evangelical Lutheran Church in America Youth Gathering for Mission Investment Fund, where we created our largest Live Print mosaic yet! This large mosaic was filled with a combination of photos taken onsite and pulled from their event hashtag #ELCAYG2018 used on Instagram and Twitter. The ELCA Youth Gathering mosaic was our largest Live Print Mosaic – with a total of 6,660 images!
3. Standing O at the Kunstsaele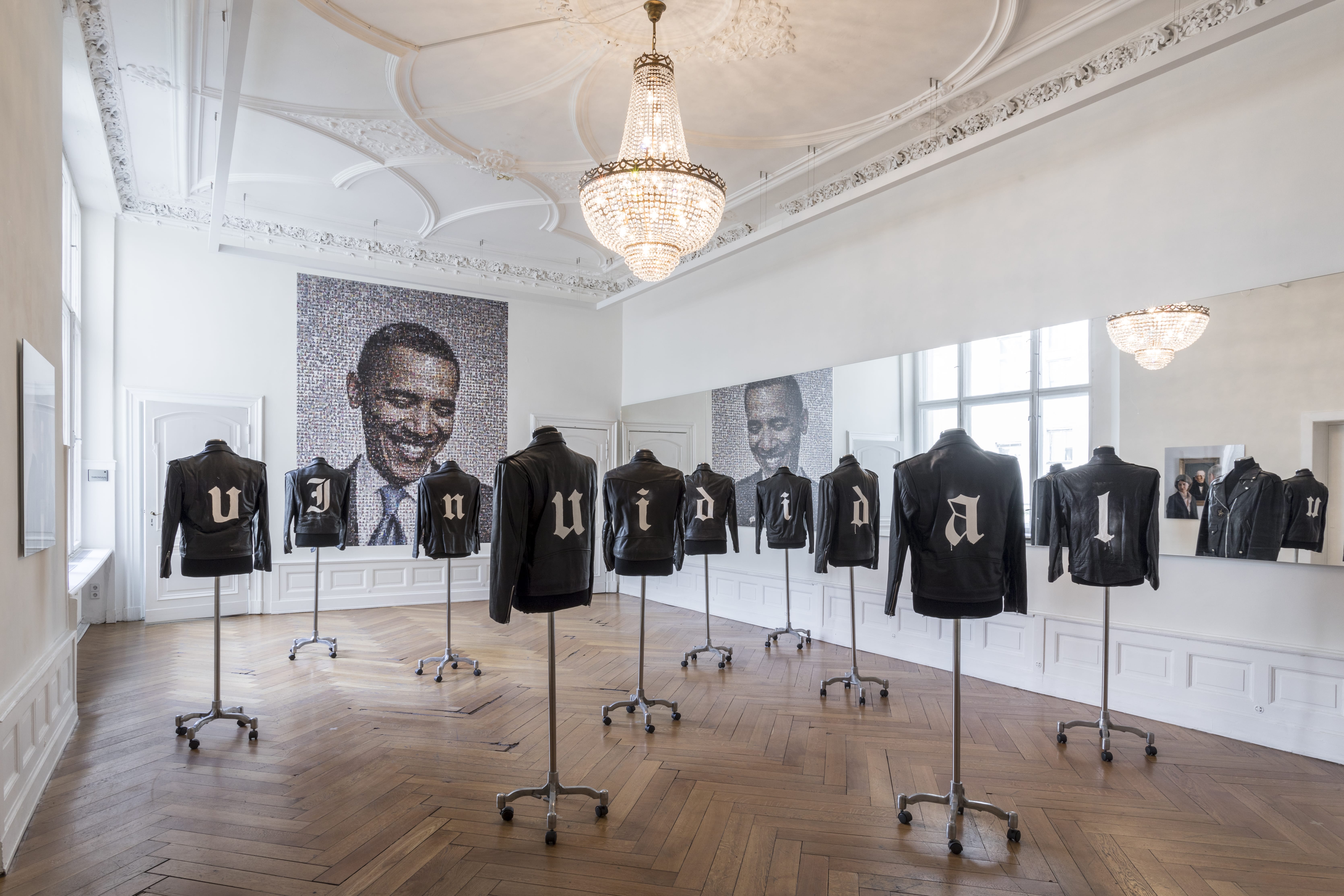 We were honored when we were approached by Giphy to help create the Standing O mosaic to tribute President Obama. We were even more ecstatic when we learned the mosaic would be printed on a large scale to be put on display as part of the Quest For Meaning Exhibit over the summer in 2018 at the Kunstaele, an Institution for Contemporary Art in Berlin.
4. Mosaic Sent into Space!
Another exciting first for Picture Mosaics, a mosaic launched into space! After creating a Live Print Mosaic with ULA at the 2018 Space Symposium, a smaller version of the mosaic boarded the rocket to take its maiden voyage!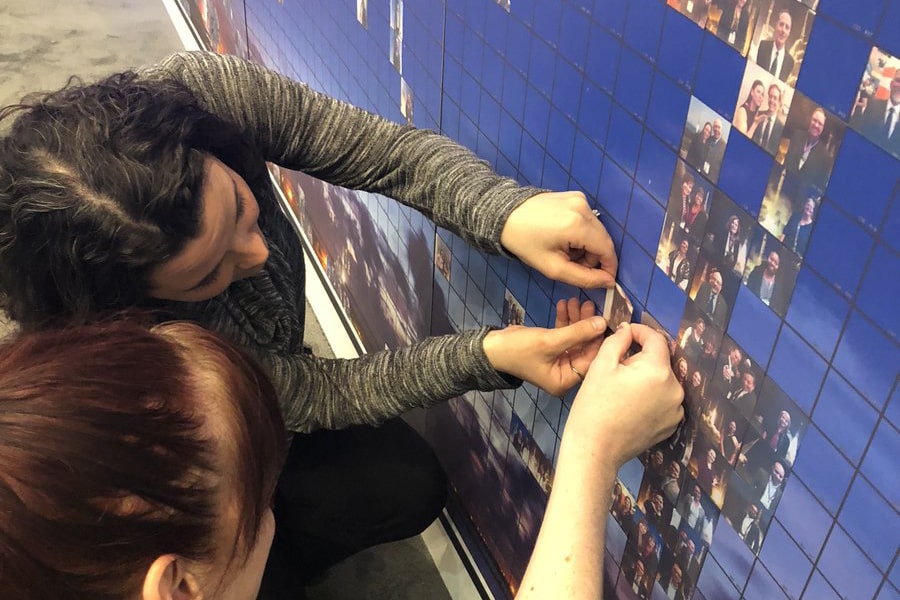 5. Feature Build Mosaic Video Animation

This year we launched an even more customizable option to our free Online Mosaic Tool. Our Feature Build video animation style allows users to select which photos from their mosaic will be the focus of their own HD & 4k mosaic videos.
We can't wait to share with you what we have in store for 2019!