Key Features:
Supports 900 to 5 million+ photos or videos
Full pan and zoom exploring
Advanced interactive, social, viral widgets
Responsive desktop and mobile experiences
In-depth analytics and custom reporting
Photo review and moderation tools
This platform is great for onsite events and conferences Click here to go to the event page
Size Guidelines
For mosaics equal or smaller than 44'' in width by any length.
Choice Of:
Heavy Weight Premium Luster Photo Paper
Premium Matte Canvas
Ultra-Smooth Matte Vinyl
Smart-Flex Repositionable Adhesive Matte Vinyl for maximum resolution and clarity

For mosaics larger than 44'' by any length, we have two sub-options: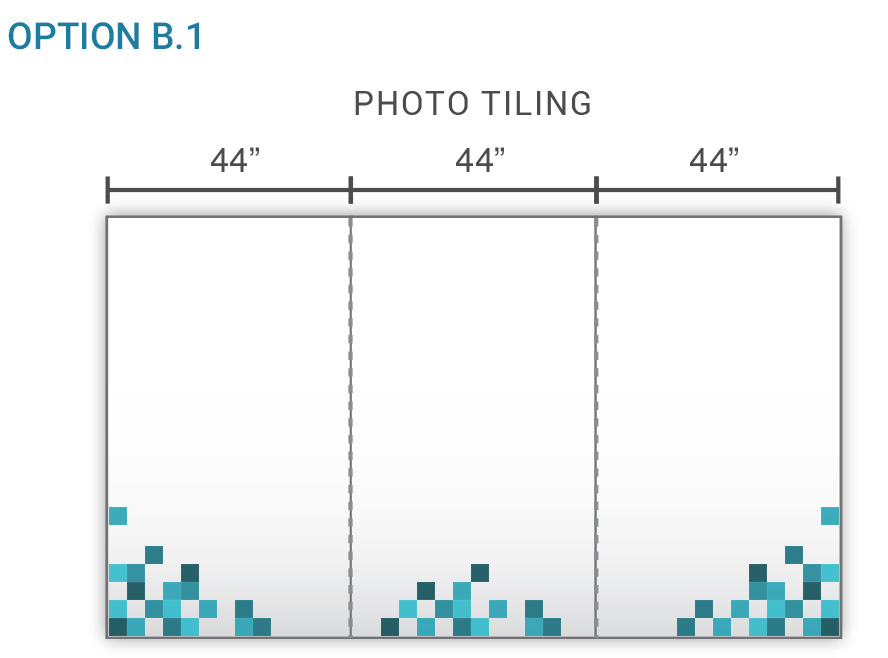 This option is recommended for mosaics that will be viewed up-close (1 foot and less) to 200+ feet away.
We will provide you with borderless 44" high resolution tiles which you can simply place side by side (see above). Of the many premium media options available, our most popular options are smart-flex repositionable adhesive matte vinyl, ultra-smooth matte vinyl, and heavy weight luster photo paper, all which offer superior clarity.
*These premium media types can only be up to 44" in width (manufacturer limit).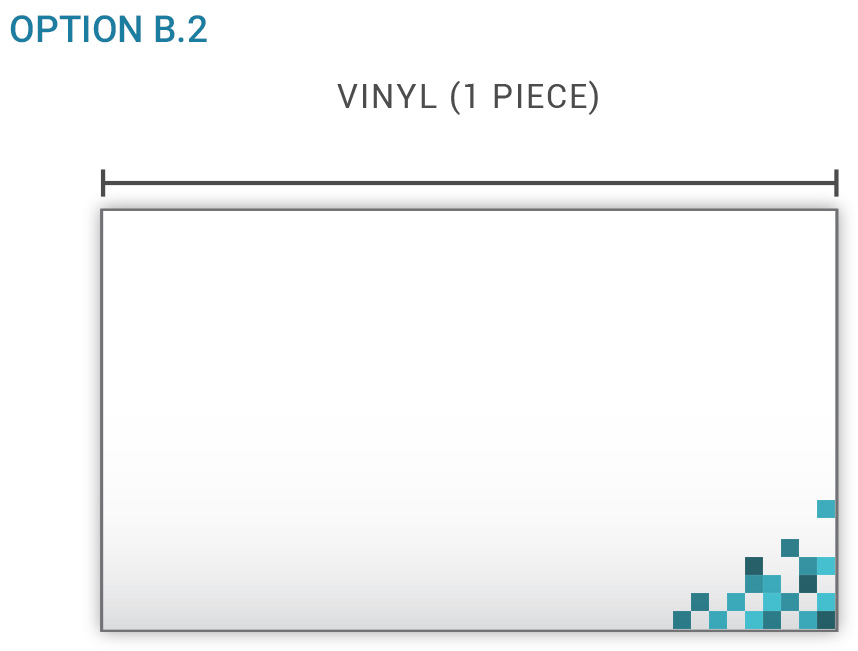 Vinyl (one piece) (200 ~ 300 dpi)
This option is recommended for mosaics that will be viewed from 2 feet to 200+ feet away. Vinyl is great for large prints, however, ultra-wide format printers can not print at high dpi values and therefore clarity is slightly compromised. Unless the cell photos are large (greater than 1 inch wide), these large one-piece vinyl murals are not recommend for up-close viewing.
Featured Events & Examples