Looking to create your own virtual mosaic? Picture Mosaics has expanded the Online Mosaic Tool to allow users to create their own embeddable virtual mosaic. Starting at just $0, users can add à la carte features to customize their virtual mosaic event and meet any budget.
The new do it yourself 'Collaboration and Interactive Dashboard' offered through the Online Mosaic Tool allows users to manage their own virtual mosiac activation. Previously, the Online Mosaic Tool allowed users to create a mosaic and purchase a print or digital file, as well as embed to their website for free. If they wanted a virtual online mosaic, users would need to work with our team in order to create their virtual experience.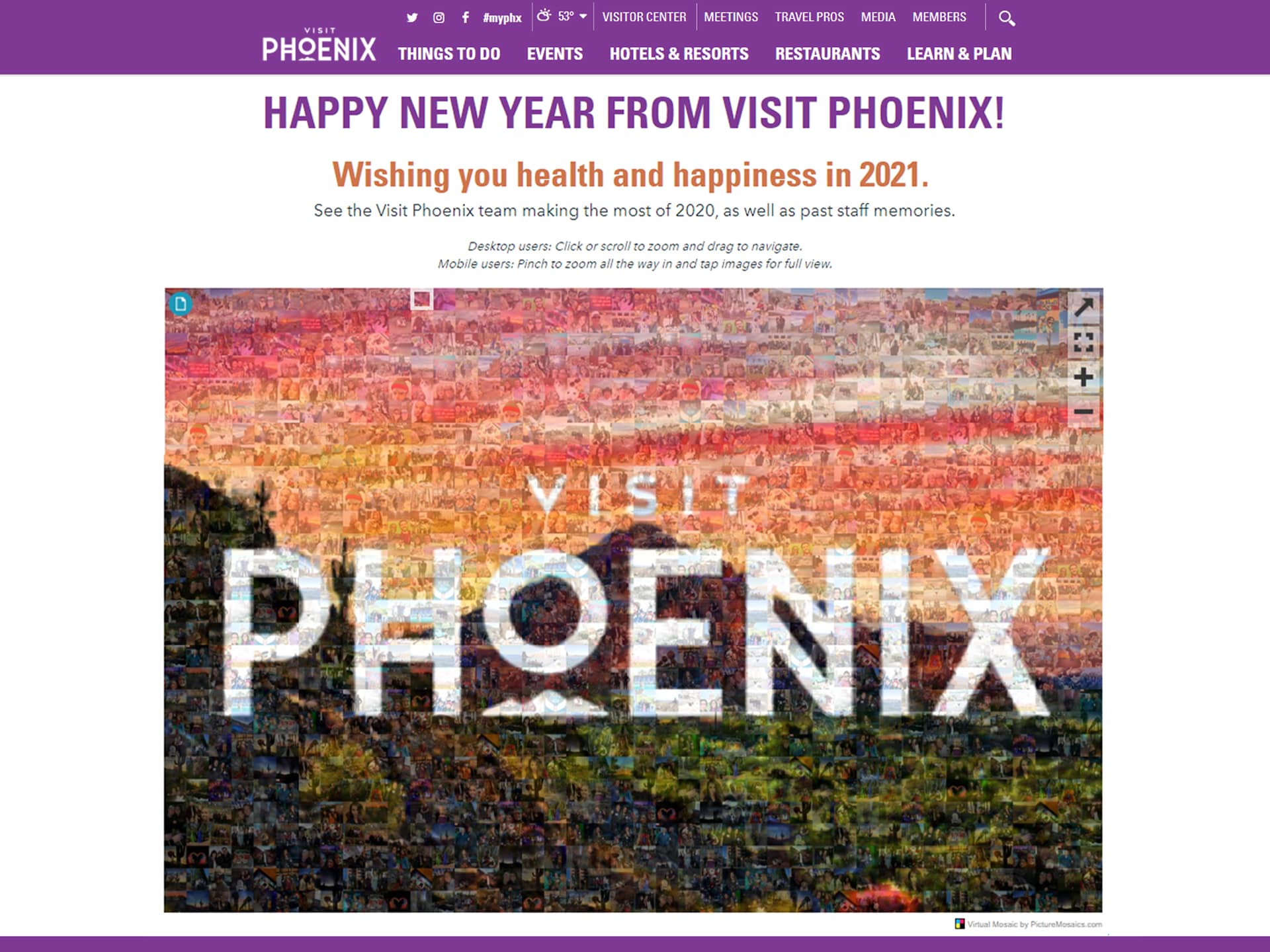 Picture Mosaic has now combined some of the features found within the Full Featured Interactive Onine Mosaics with the Online Mosaic Tool, to create the ultimate Online and Interactive Mosaic tool. While you are still able to use the Online Mosaic Tool to create prints and digital file, users are now able to white label their embedded mosaic, set up a photo submission flow, aggregate hashtagged images, search the mosaic, ect. to create a virtual mosaic experience. (You can find a full list of features below!)
Features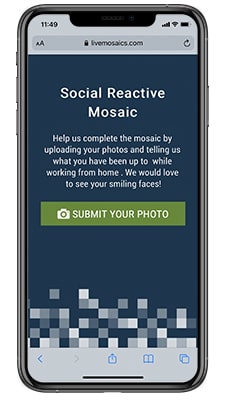 Pan & Zoom Embeddable Online Mosaic

Click To Enlarge Photo

Search Mosaic

Click & Learn

Enhanced Photo Sharing

PopOut Animation

Photo Submission Flow

Hashtag Aggregation

Photo Moderation

Auto or Manual Mosaic updates

Click here for a full list and pricing
If you are looking for more guidance when setting up your project, we do offer the option to have Picture Mosaics set-up and manage your Online Mosaic Tool Project. More advanced and engaging features are available through our Online Social and Interactive Mosaics.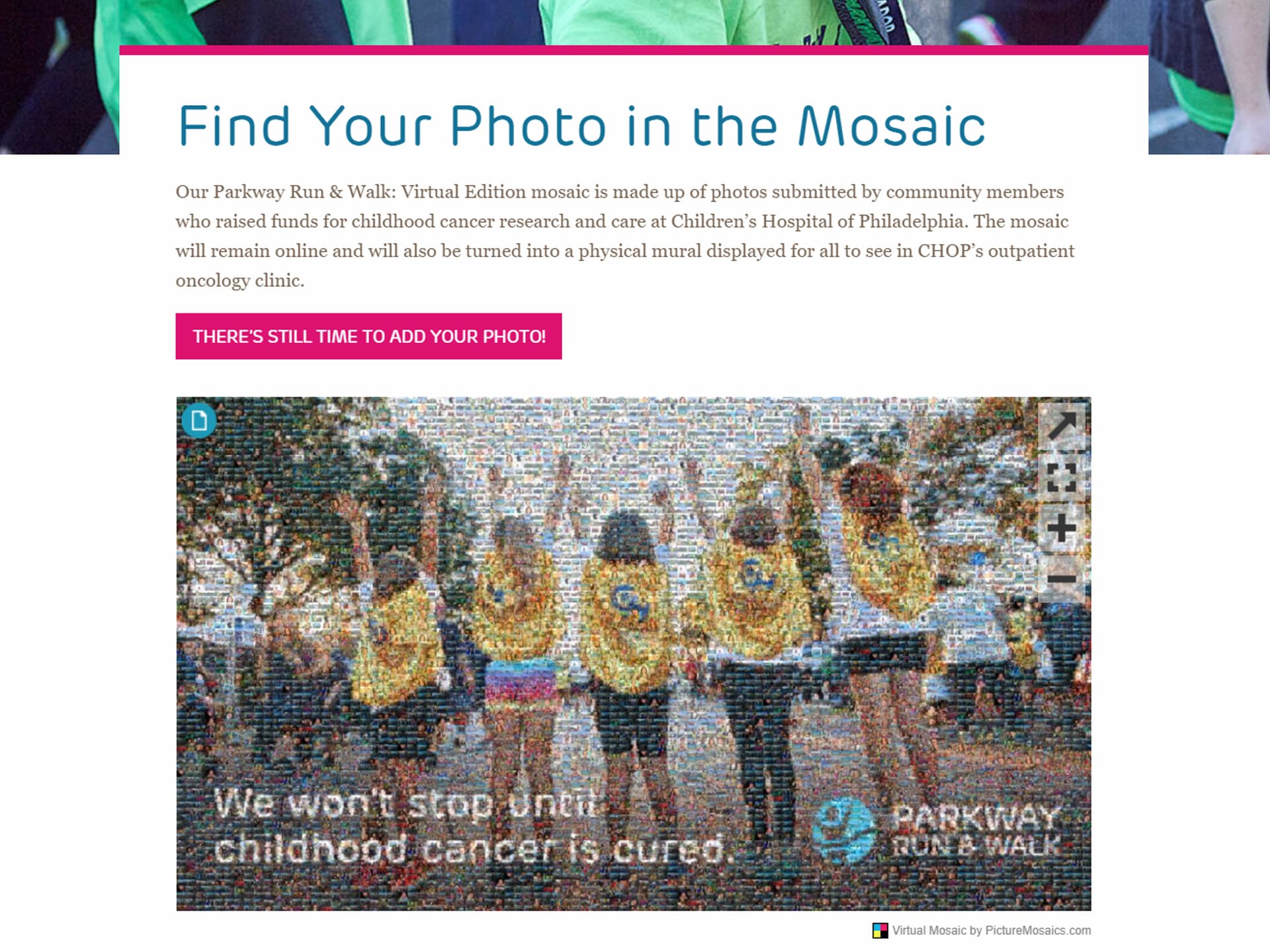 r
Contact us
today for more information!