On May 30, 1911, Ray Harroun would be the first ever winner of the Indy 500. Since the inaugural race, the Indianapolis 500 has always had an audience. This year's pandemic broke that streak. On August 23, 2020 the Indy 500 ran with no audience. However, through a photo mosaic, fans of the Indy 500 were able to attend the race in a new way.
Fans were able to attend the race virtually. This was done using a virtual interactive photo mosaic. Fans not only attended, but could connect and interact with each other during the race.
This photo mosaic gave Indy 500 fans an opportunity to share their love, respect, and appreciation for the drivers despite not actually being at the track.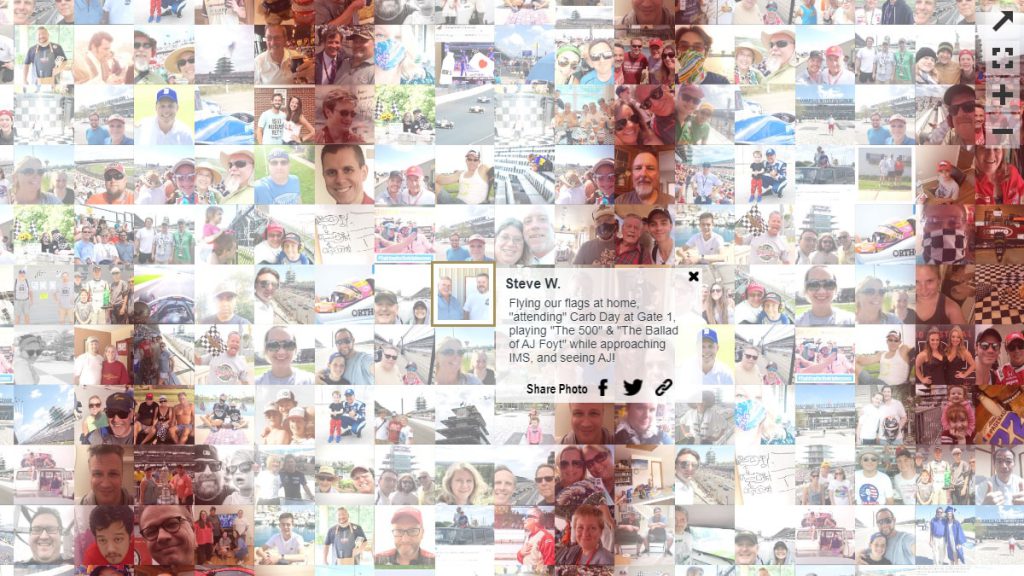 Using the photo mosaic, fans could submit photos and share their stories. Fans uploaded photos directly through the website or by using the hashtag #500inSpirit.
The photo mosaic began by building an image of the Borg-Warner Trophy, the prize presented to the winner of the race. The mosaic later transformed to reveal the winner of this year's race. Takuma Sato finished first claiming his second Indy 500 victory. Sato now holds victories for both 2017 and 2020.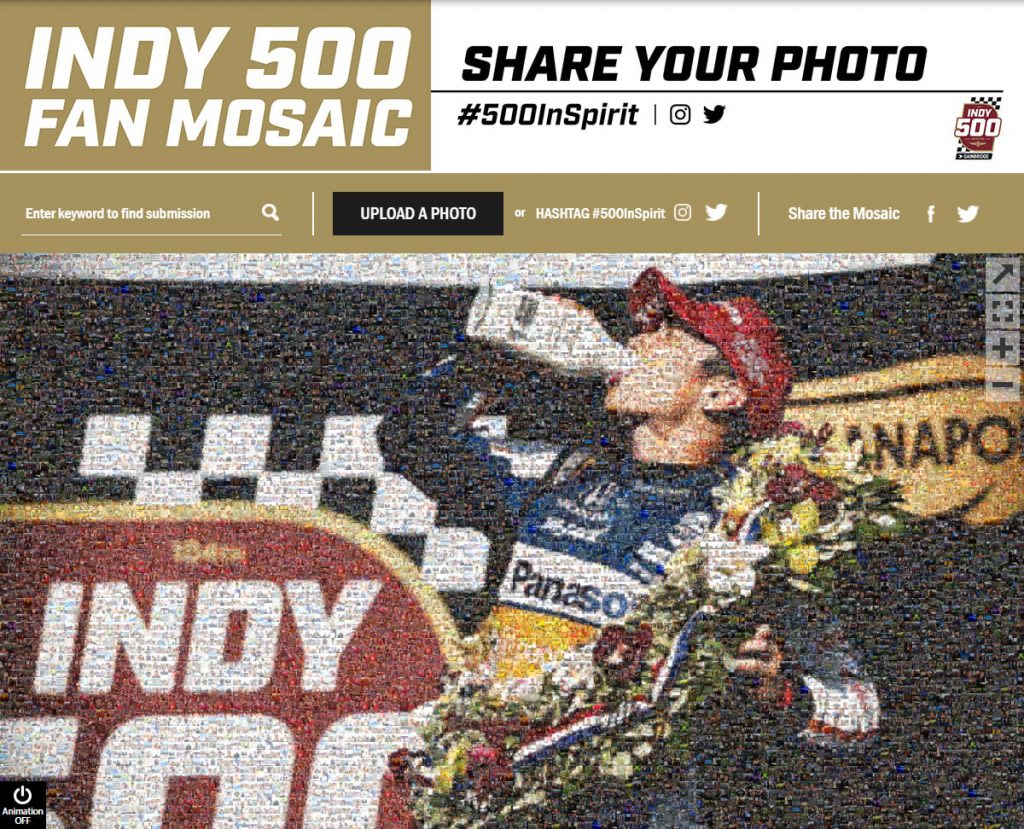 Fans were able to share their photos, as well as the finished mosaic to various social media platforms. Though the stands remained empty, this virtual mosaic allowed fans near and far to connect with one another. Through this connection they have become a part of the 104th Indianapolis 500.