April is World Autism Month, so Autism Speaks is asking everyone to make a pledge and add their photo to the World Autism Month Donation Mosaic. Donating, getting involved, fundraising and wearing blue are all ways we can pledge to the Autism Speaks cause.

The colorful mosaic image was created by Ronaldo Byrd who was diagnosed with autism at age 17. He has dedicated his time and talent to Autism Speaks for many years which makes this mosaic image extra special.

For this interactive online mosaic, users are asked to upload their image with their name, email and zip code. Along with the basic info, users are also encouraged to add their story along with the image. Once submitted, each user will receive an email containing a boomerang gif of their photo that can easily be shared to social media. The image can also be searched in the mosaic and once found will show the users name and the story that they shared.
To add another level of engagement to the mosaic, when submitting a photo there is a chance to land on a prize spot!
Features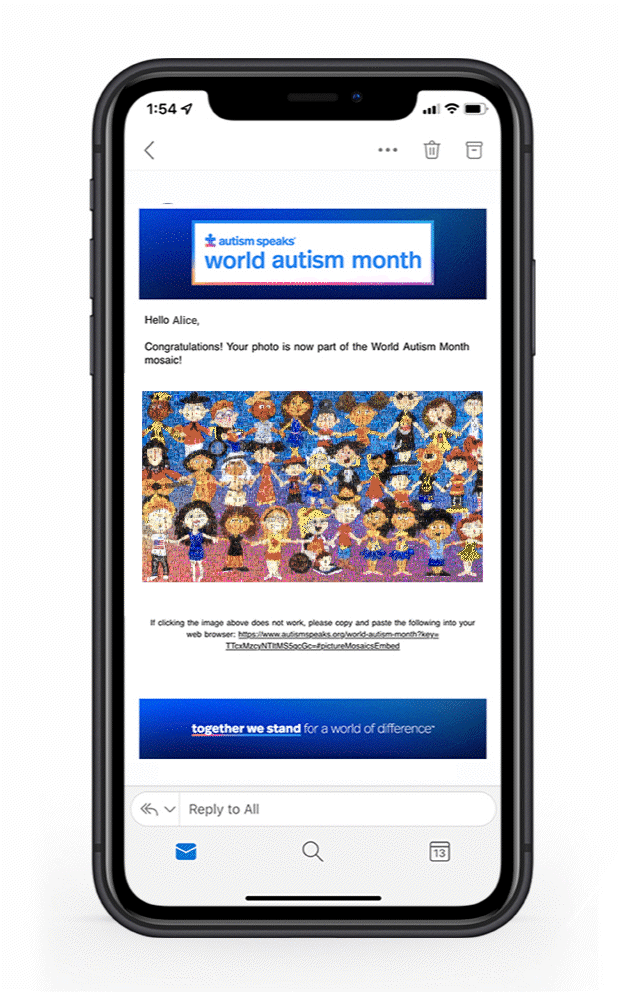 Pan & Zoom Embeddable Online Mosaic

Click To Enlarge Photo

Search Mosaic

Click & Learn

Enhanced Photo Sharing

PopOut Animation

Photo Submission Flow

Shareable Boomerang Email

Photo Moderation

Auto or Manual Mosaic updates

Trending Photos

Click here for a full list and pricing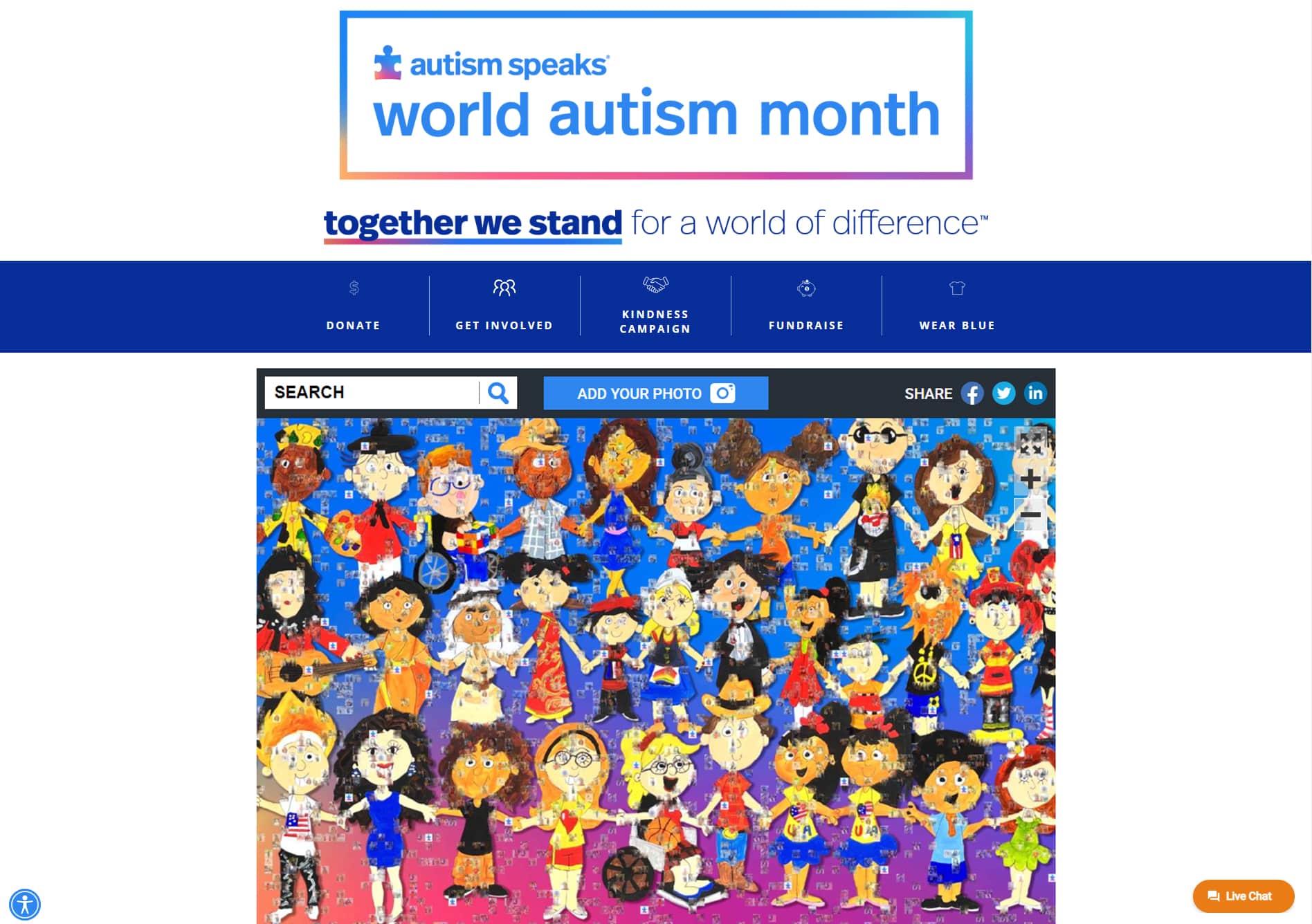 Make sure to add your photo today to show how 'Together we stand for a world of difference' and be sure to share with your family and friends!
Contact us today for more information!