Check out the 'Dogs of Derse' Online Mosaic'! To celebrate all the wonderful dogs at Derse, employees were asked to submit some of their favorite photos of their dog to add to the 'Dogs of Derse' mosaic.

The team at Derse has a fun tradition of showing off their dogs at the annual Derse Dog Day; where employees are encouraged to bring their dogs to work.
Employees could submit photos or videos of their dogs; share their nicknames and which office they are in. They also took advantage of several other interactive features.
Features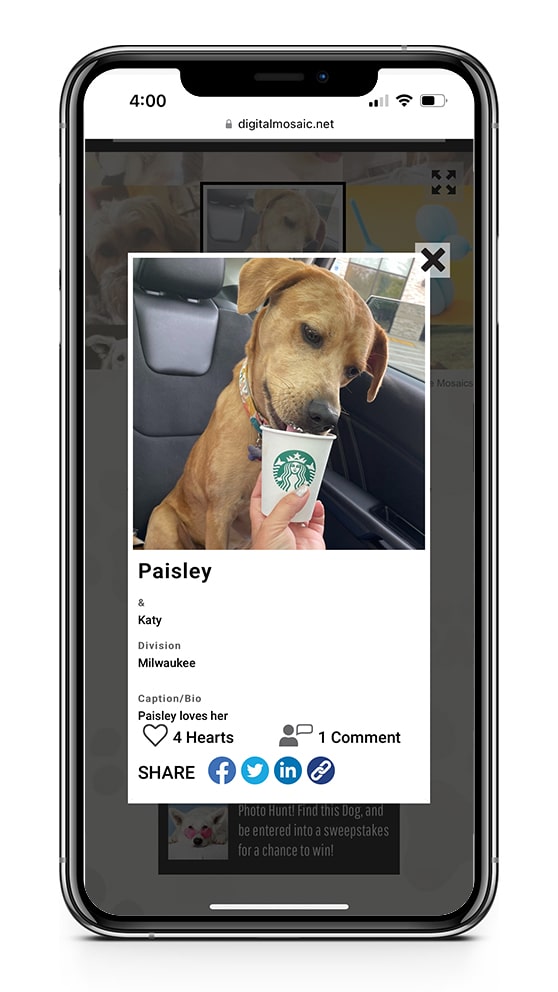 Pan & Zoom Embeddable Online Mosaic

Click To Enlarge Photo

Search Mosaic

Click & Learn

Enhanced Photo Sharing

PopOut Animation

Photo Submission Flow

Photo Moderation

Auto or Manual Mosaic updates

Trending Photos

Commenting and Hearting

Photo Hunt Contest

Click here for a full list and pricing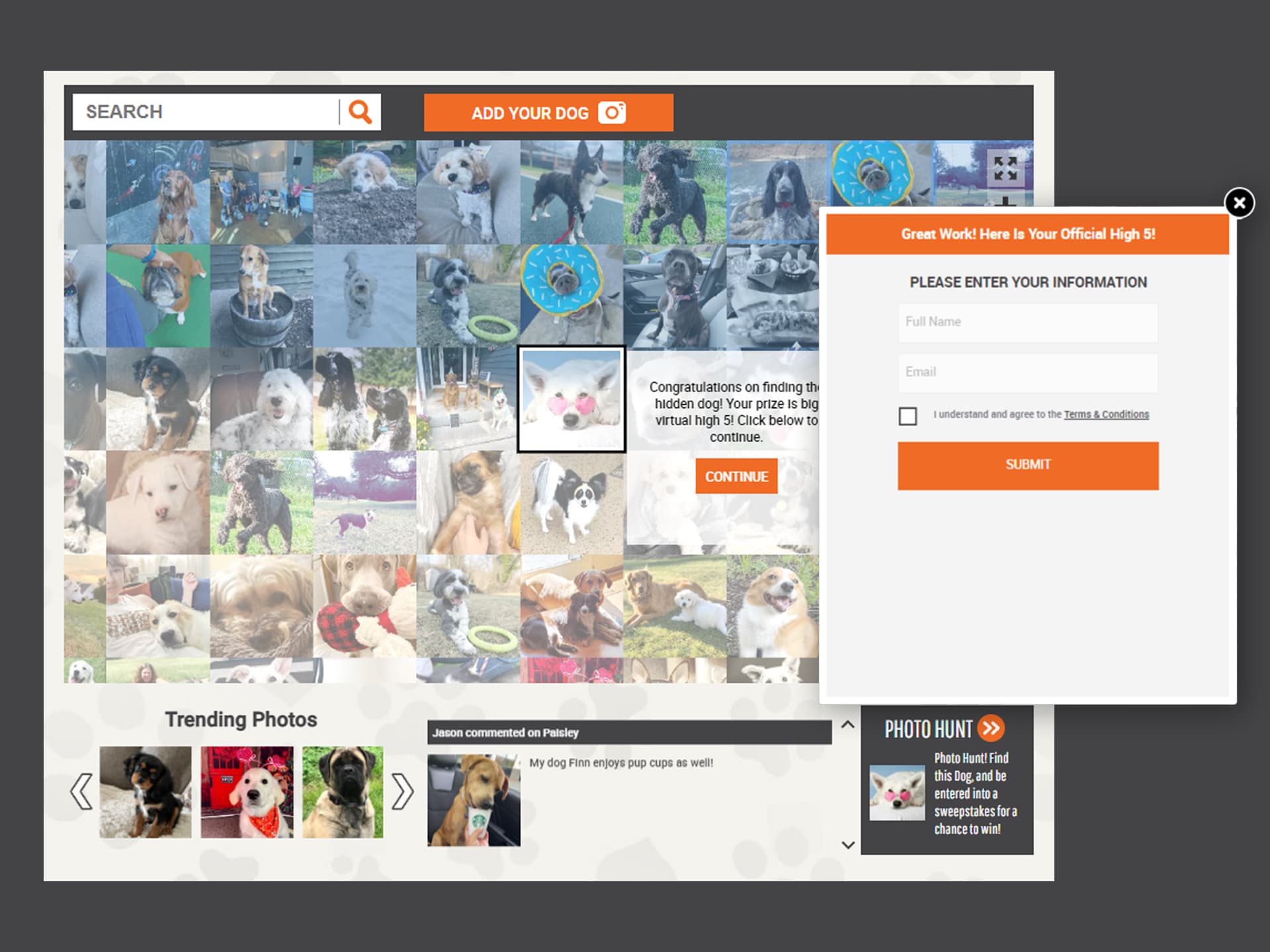 The mosaic brought their team together in a new way, was fun to create, and gave them a lasting image of all their best friends in one place.
"Everyone has been having a blast putting pictures in and exploring the mosaic. I've gotten some great feedback from every division!" –Theresa Starceski (she/her)
Customer Experience (CX) & Events Producer at Derse
Contact us today for more information!