Picture Mosaics is thrilled to introduce, SketchBot Mosaics, the latest fusion of mosaic art and robotics. Elevate events, engage guests and make lasting impressions with this interactive, high tech experience!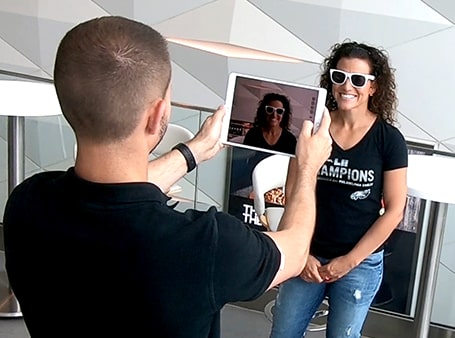 Using content (photos, drawings, doodles, social posts, etc.) submitted by event guests, our SketchBot Mosaic system turns content into a line sketch. SketchBot will instantly illustrate the image in a specific location. Ultimately, a stunning and one-of-a-kind mosaic will be created. This can all happen in real-time as the content is submitted or through a library of pre-generated content.
Eagles Fan Rally
Eagles fans had the chance to illustrate just how excited they are for football season when Picture Mosaics hosted a SketchBot Mosaic at an Eagles fan rally! Throughout the event, fans could post an image via event hashtag or have an onsite photographer snap their photo and have an instant sketch of their image drawn on an enormous canvas in real-time. By the end of the rally, the famous Eagles logo was created from all the fan-generated content.
Key Features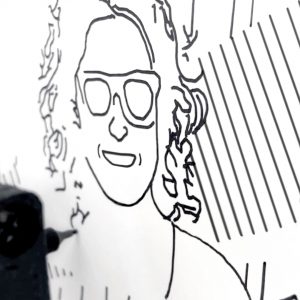 Artificial intelligence (AI) and machine learning to create artistic sketches
Patent-pending robotic & mosaic technology
Combines state-of-the-art photo mosaic technology with tactile visual art
Unique user experience creates a lasting memory
Combine with any of our other event mosaic technologies
Works great for logos, words, phrases, and other iconic imagery
Ideal for nearly all large events
Takeaway and social sharing options available

A SketchBot Mosaic can have 300 to 1600+ sketches. Have your completed mural rolled and shipped back to any location for permanent display.