Studies show that 65% of people are visual learners. So, if you've got a message to convey, why wouldn't you use video?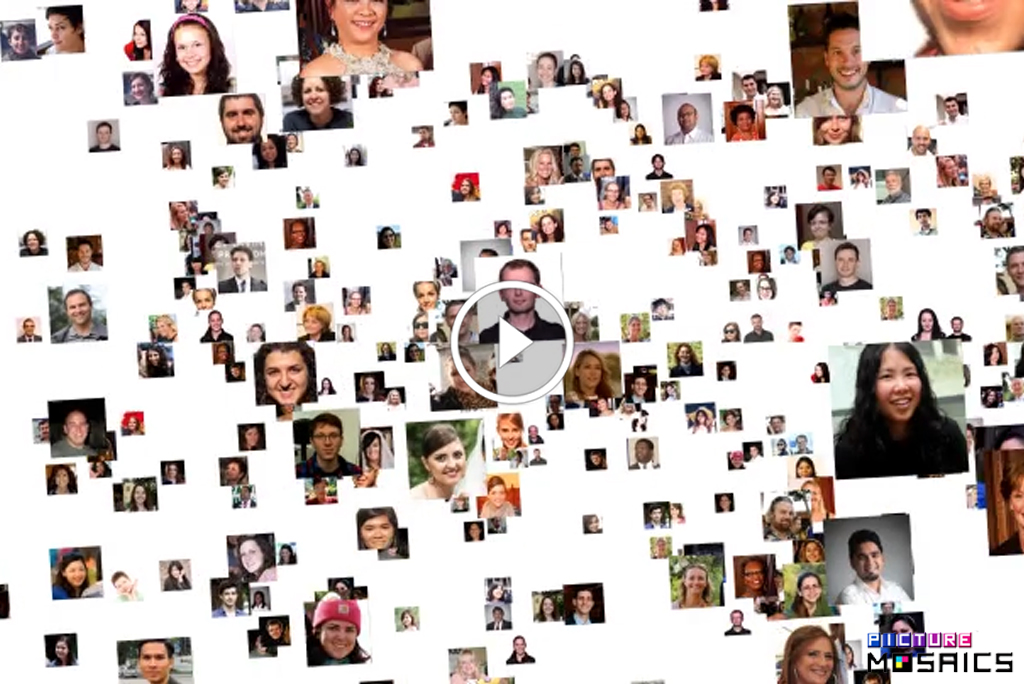 Video appeals to both sight and sound in such a small span of time. It immediately captures the attention of an audience while leaving a lasting impression. Seeing dozens of employee photos coming together in one captivating animation – pretty cool, right?
With this in mind, Picture Mosaics has made an incredible upgrade to our Online Mosaic Tool. In just a few minutes, you can turn your photos into a dynamic video mosaic perfect for your next presentation or conference!
Learn more about creating your own video mosaics and see how other companies brought the wow factor to their presentations.