Last year, Penn State's Dance Marathon Alumni Interest Group (DMAIG) contacted us with questions about creating an interactive fundraising campaign. They were looking for a way to rally support for the Penn State Dance Marathon (THON) and their efforts to stop childhood cancer. The plan was to have the final photo mosaic printed and displayed at PSU main campus. It didn't take long for our team to recommend our online & social interactive mosaic platform.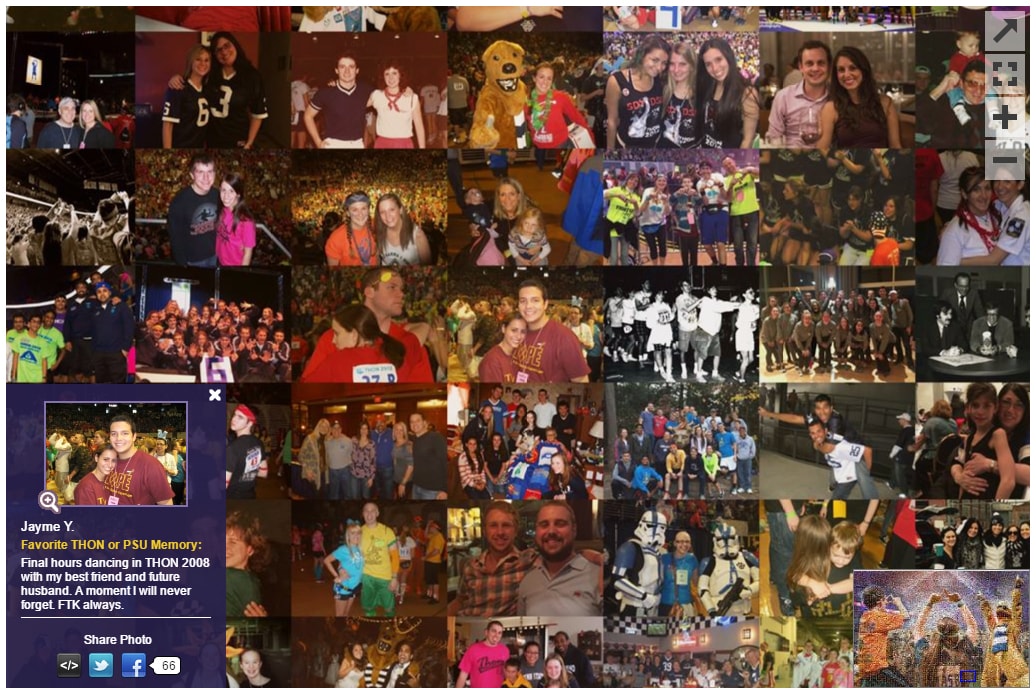 Enter: The DMAIG Mosaic. Each photo carried with it a $50 donation that directly benefits THON and their fight against childhood cancer. Along with a photo, each supporter added their own personalized caption. The beauty of this being an online interactive mosaic was that visitors to the site could explore through the thousands of photos that come together to create this beautiful photo mosaic. The completed mosaic was printed as an 8′ x 10′ mural and displayed in the new THON store at the HUB!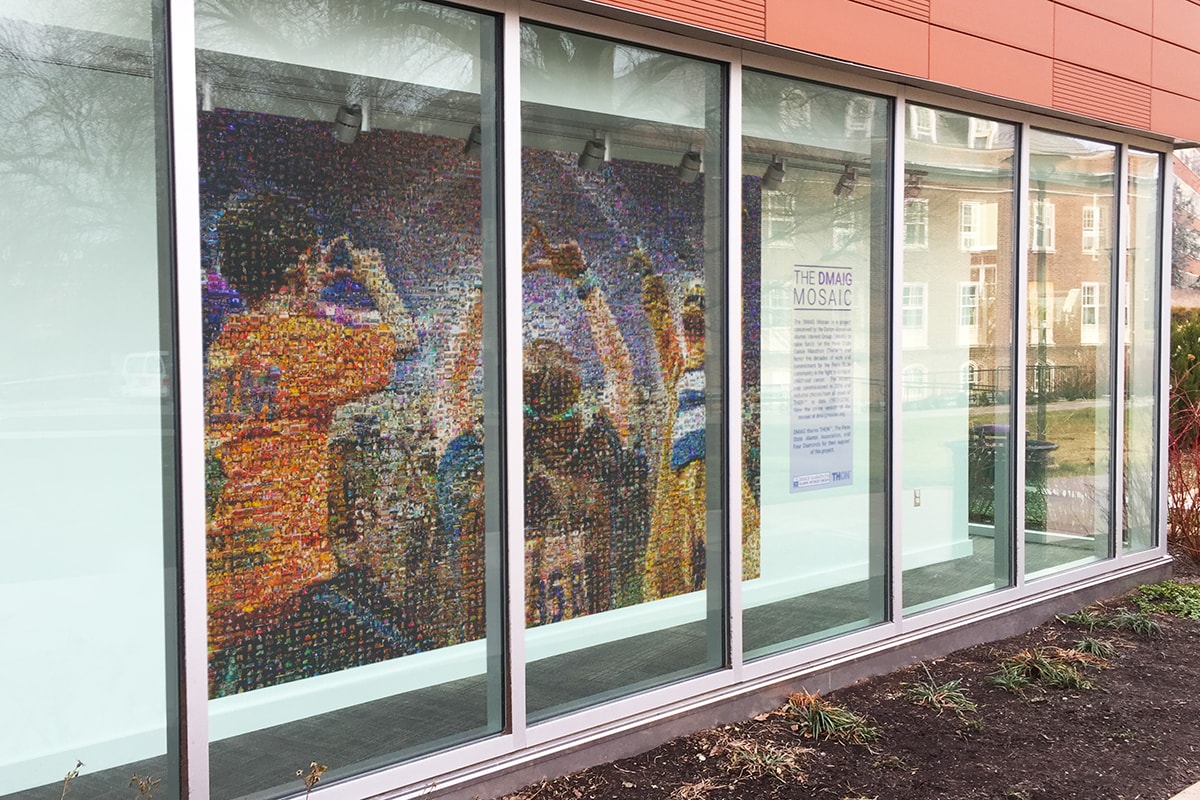 The DMAIG Mosaic campaign raised $47,000 to aid in the fight against childhood cancer. We have a few Penn State alum on our team, so this project hit close to home and is sure to be one we hold dear to our hearts in years to come.