In an interesting combination of time-lapse photography and photo mosaic design, UK-based photographer Noel Myles creates remarkable works of art. Nearly 15 years ago, Myles created black and white platinum/palladium prints of trees throughout the eastern part of the English countryside. A decade after that, he photographed the trees in color. By "cutting and pasting" these photos together, he creates a sort of time-lapse photo mosaic of each tree. He refers to them as "still films."
What I appreciate most about Myles' work is the juxtaposition of black and white photos with color photos. These black and white areas have an aged quality, making them feel even older than they may be in reality. Meanwhile, the color photos, of which there are only a few, inject flickers of life into each photo mosaic. The bright green moss from the newer photos shines through and attracts the eye away from the older, black and white areas of the photo mosaic.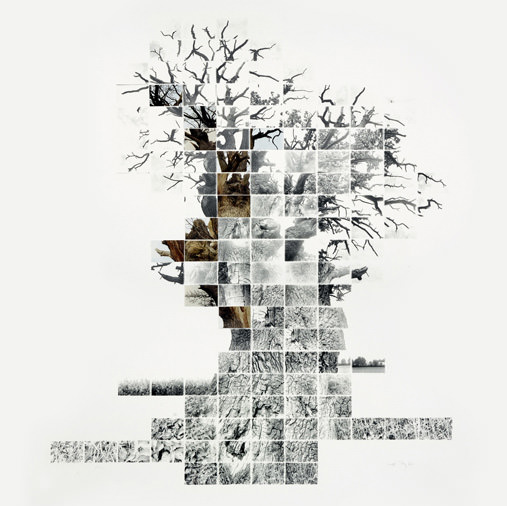 Photos from PetaPixel.