After the winter season, city streets can wreak on your car. Winters in Chicago can be especially harsh: a recent pothole count reached the 600k mark. Sometime in 2013, Chicago artist Jim Bachor decided to rectify this problem with the art of handmade mosaics. While we tend to keep our focus on photo mosaics, we like to keep our ear to the ground with a wide range of mosaic projects. This project in particular really caught my attention.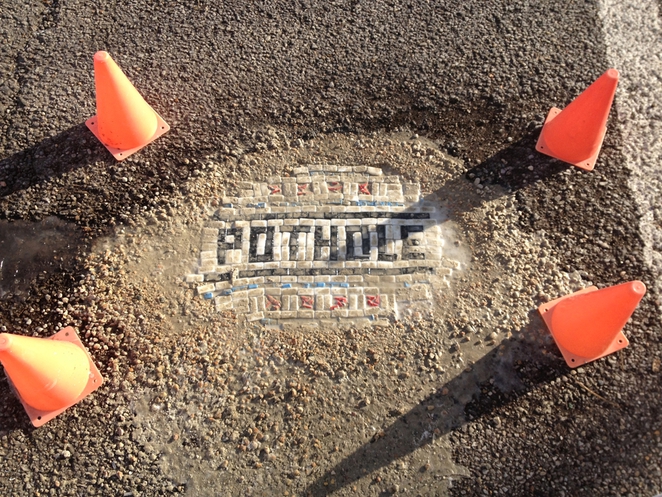 Maintaining a centuries-old mosaic tradition, former ad designer Jim Bachor uses his mosaics to capture snapshots of modern culture. For the past year, he's been literally taking his art to the streets. By filling and covering potholes throughout the city of Chicago with handmade mosaics, he's attracted quite a bit of attention. He's even been awarded a commission from the Chicago Transit Authority.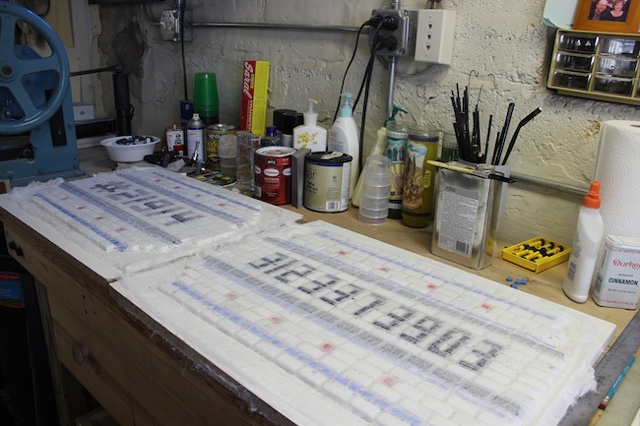 Bachor uses the double reverse method to build his mosaics. This allows him to spend a minimal amount of time in the street during the installation. For safety purposes, he sports a reflective vest and orange construction cones, sometimes he's mistaken for a city employee. Measuring roughly 16″x22″ and made of Murano glass, his simple design, similar to the flag of Chicago, keeps his costs relatively low – around $50 per mosaic. He hopes to one day cover these potholes with designs similar to his own original artwork.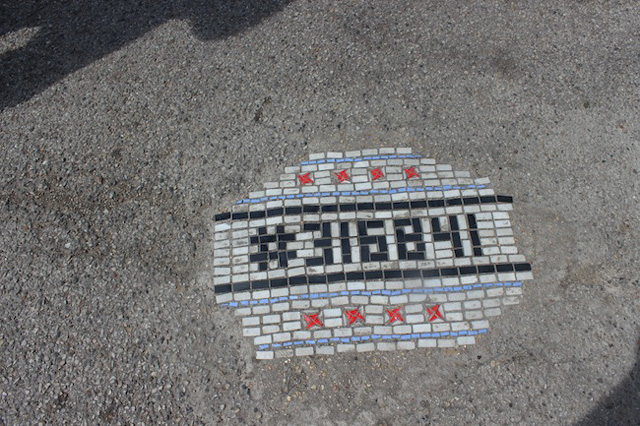 While the mosaics have very similar layouts, their text can vary. Some plainly state "POTHOLE" while others have a random serial number or the phone number to a local auto repair shop. Bachor's subtly humorous comment on the high number of potholes that plague Chicago's streets. These mosaics serve a far greater purpose than just something pretty to look at. I'm hoping I can make it out to Chicago sometime soon to see them firsthand.
Photos from Hyperallergic and Treehugger.